Hair Styling Tips for Men
How to Recreate Your Salon Hairstyle at Home | FretwellBennett Hair Salon in Manchester
When you leave our Manchester hair salon & barbershop your hair will look styled to perfection… but how good are you at styling your hair at home? The experts at FretwellBennett bring you some top tips to help you keep your hair looking perfectly groomed & salon-perfect long after you've left our Manchester salon!
How to Style Curly Hair
Men keep your curly or wavy hair looking great with a few simple steps! Our top tips for gents with curly or wavy hair will help you to reduce frizz and define your curls.
The expert stylists at Fretwell Bennett recommend you avoid over washing your curly hair as this will help to prevent frizz and keep the natural oils in your hair. Use an anti-frizz hairstyling product prior to styling and invest in a diffuser to enhance your natural curls.
Naturally coarse curly hair, often needs a styling product such as pomade to help smooth down unruly fly away hairs and define your waves.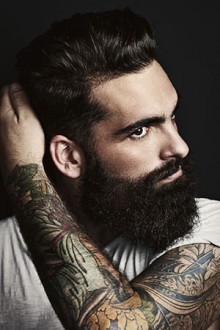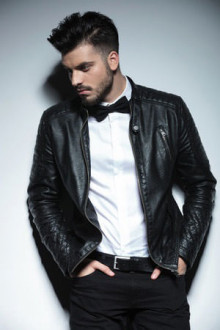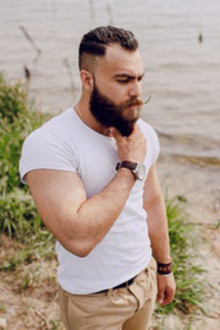 How to Get A Slicked Back Men's Hairstyle
If you're stuck in a rut with your current haircut, update your look with a slicked-back wet look hairstyle. With the right styling products, you can achieve an on-trend male hair style that looks well-groomed and effortlessly cool.
Gels and pomades can help you achieve a sleek well-groomed men's hairstyle or add texture, separation and shine. With a little product slicked back haircuts, men's' hairstyles with quiffs and smart, layered haircuts for men can turn the messiest of heads in to a modern hairstyling look!
At our Aveda hair salon in Manchester city centre we stock a variety of hairstyling products for men including the Pureformance range for men which offers simplicity cleaning with added shine and high-performance grooming. Plus, the Invati Men range – a two-step system specifically designed for men with fine or thinning hair.
How to Style Short Texturized Men's Hairstyle
At FretwellBennett hairdressers in Manchester we deliver modern, trendy gent's hairstyles, disconnected textured styles, fades and undercuts plus classic precision cuts such as short back and sides.
Apply a small amount of clay or gel to the palm of your hand and rub your hands together before working the product through dry hair from roots to the ends, moulding your hair into the perfect shape as you go.
Our highly skilled hair stylists at hairdressing salon in the city centre of Manchester also offer hair colouring services for men using specially formulated hair colours for men by the global brand Aveda. So why not brighten up your locks with a brand-new hair colour?
Areas We Cover
Manchester
Manchester City Centre
Castlefield
Manchester Piccadilly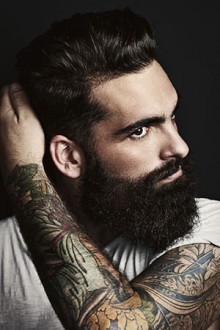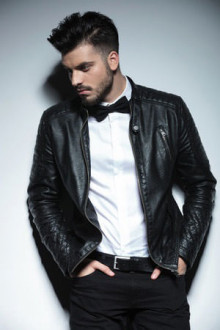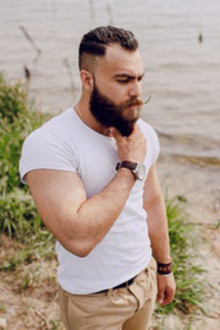 Top Tips to Avoid Over-Styling Your Hair
Our experienced and skilled hairdressers at FretwellBennett are experts in delivering high-quality scissor hair cuts and barbering services for gents. The best haircuts will hold their shape really well as your hair grows – so make sure you book in with your favourite Manchester Salon & Barber Shop for the best men's haircuts!
Styling Ideas for Men with Thick, Coarse Hair
Long, thick or course hair can be difficult to style. Invest in regular hair cuts to help your hair keep shape and use professional styling products to smooth hair and make it glossy.
You can transform your hair with Lisse Design Keratin Therapy – the latest hair smoothing service from Alfaparf Milano. Often referred to as a 'Brazilian blow dry' this revolutionary, high performance smoothing hair treatment is suitable for all hair types.
So, if you want to change your frizzy hard to handle hair into silky smooth manageable locks that will give you results lasting up to 3 months, allow the team of Alfaparf Hair Smoothing experts at our Manchester salon tame your tresses.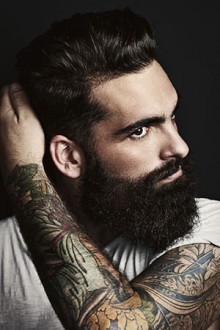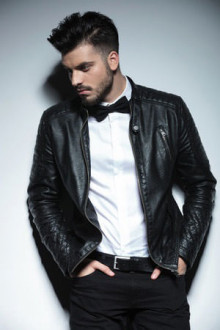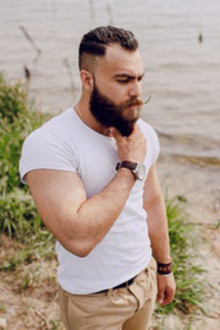 Book A Men's Hair Cut or Colour at FretwellBennett Unisex Hair Salon in Manchester City Centre
You can book in for a consultation or men's hair cut or colour by calling us on 0161 2369693. Got a friend in need of a great hair cut? Recommend him to us and you BOTH get a 20% discount! Check out our offers page here.