Balayage hair colour explained!
FretwellBennett Hair Salon in Manchester Answer Your Questions About Balayage Hair Colour
The most asked-for hair colour at our award-winning hair salon in Manchester is balayage and it's not to difficult to understand why, when you see the sensational looks that can be achieved!
Here we answer all your questions about balayage hair colour and find out why it is the most popular hair colouring technique of recent years. For more inspiration visit our Instagram page by clicking here.
Please note you are required to have a skin test at least 48 hours prior to any hair colouring service. To book your balayage hair colour in Manchester's Fretwell Bennett hair salon please call us on 0161 2369693.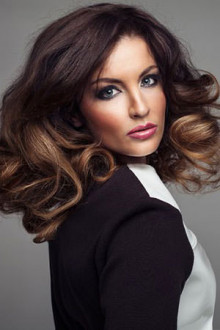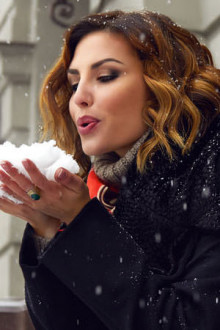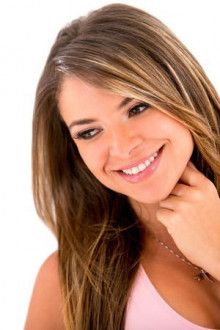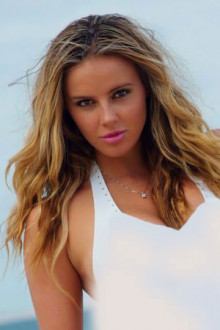 What is balayage hair colour?
Balayage is a modern highlighting technique where colour is added to your hair to create bespoke results. It derives from the French word 'to sweep' and allows your colourist to place face framing highlights in foil or use a freehand technique to deliver a tailored hair colour.
Is Ombre the same as balayage?
Balayage is often confused with 'ombre'. The latest balayage looks create subtle sun-kissed streaks through the mid-lengths andends of your hair for a multi-tonal look. Ombre is the transition from a darker colour at the roots into a lighter colour towards the ends of your hair.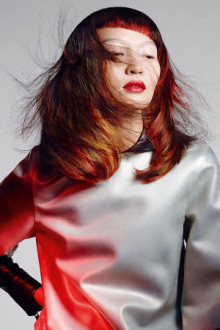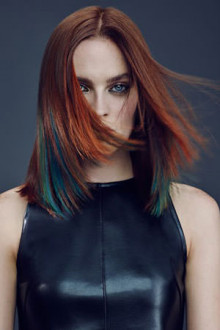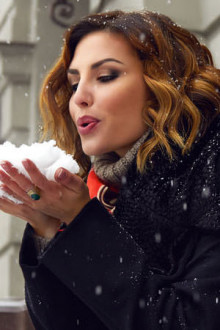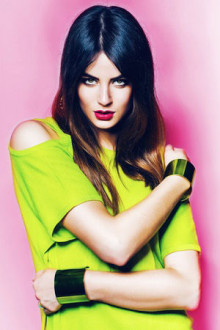 How should I prepare for my balayage hair colour at FretwellBennett?
Our team of hair colour specialists in our Manchester hairdressers suggest having a consultation prior to your appointment to discuss your desired look. This ensure we deliver the best hair colour results for you – they advise you bring along any images of hair colours that you like to avoid any confusion.
What should I ask for when booking in for balayage?
Clients also ask for baby lights, root stretch, colour melting and ombre, which are all slightly different to balayage. We can help to clarify which look you want during your complimentary hair colour consultation.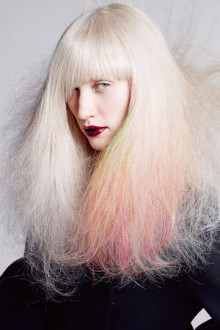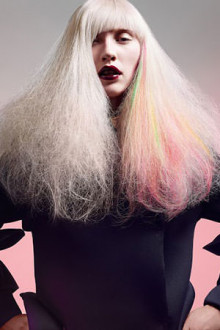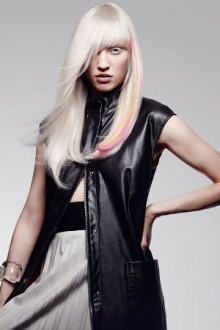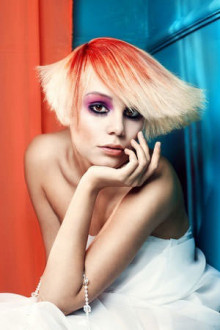 Will my hair be dry and poor condition after balayage?
The condition of your hair is top priority at FretwellBennett and we will never carry out a hair colouring service if we feel the integrity of your hair may be compromised. We offer bespoke hair treatment for the scalp and hair using the best naturally derived ingredients from global brand Aveda.
Plus, we stock the OLAPLEX™ treatment range which can be used with your usual hair colouring service to give strength, shine and vibrant colour to even the most over-processed hair.
Do you have any balayage offers?
Keep checking our salon Late Deals & hairdressing discounts for special offers.
Why is Fretwell Bennett the best hair salon in Manchester for balayage?
As an Aveda hair salon in Manchester, we are experts in all aspects of hair colouring, and we believe that the Aveda full spectrum hair colour range will leave you with the best hair colour in Manchester. Our team of highly trained hair colour technicians take delight in finding the perfect shade for our clients
How do I book my hair colour in Manchester at Fretwell Bennett hairdressing?
To arrange a consultation with one of our skilled Fretwell Bennett hair colourists, contact our Manchester hair salon on 0161 236 9693.
Areas We Cover
Manchester
Manchester City Centre
Castlefield
Manchester Piccadilly