Alfaparf Smoothing Hair Treatments
Brazilian Blow Dries in Manchester City Centre at Fretwell Bennett Hair Salon
Transform your hair with the latest hair smoothing service Lisse Design Keratin Therapy from Alfaparf Milano. Often referred to as a 'Brazilian blow dry' this revolutionary, high performance smoothing treatment is suitable for all hair types. Our clients tell us we are the best hairdressers in Manchester city centre for Brazilian Blow Drys.
So, if you want to change your frizzy hard to handle hair into silky smooth manageable locks that will give you results lasting up to 3 months, allow the team of Brazilian Blow Dry experts at our Manchester hair salon tame your tresses.
we are the Brazilian blow dry specialists near you
Manchester
Manchester City Centre
Castlefield
Manchester Piccadilly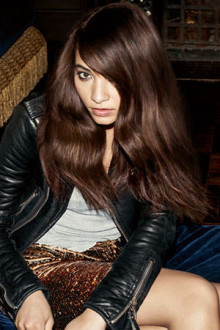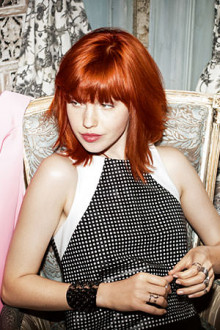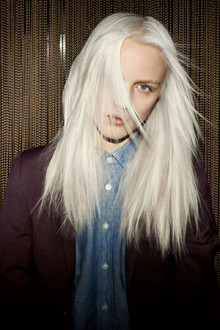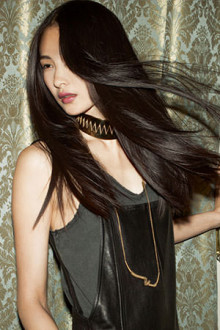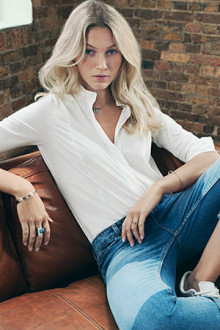 Step-By-Step Guide To Your Alfaparf Hair Smoothing Treatment
Step 1 – after assessing the length and condition of your hair, we will wash your hair using a gentle cleansing shampoo and then thoroughly rinse.
If your hair is particularly problematic and is prone to tangling, we would at this point carry out a conditioning service as well.
Step 2 – Your hair is gently dried to remove excess water and left slightly damp before being divided into 4 sections.
The treatment is then carefully applied along the hair, working in small sections until all the hair has been covered and left to develop for 20 minutes.
Step 3 – At this point a detangling cream may be added if your hair is particularly damaged which will help with the combing process.
Step 4 – We will gently blow dry your hair before using straightening irons to smooth your hair section by section.
Don't be alarmed if you see smoke coming off your hair during this process! It is a completely normal effect of the product working.
Your hair will then be thoroughly rinsed to remove all traces of Alfaparf Smoothing Hair Treatment.
Step 5 – A re-hydrating mask will be applied on to your damp hair and left for 5 minutes before being dried and styled by your Alfaparf Smoothing Hair Treatment expert.
After-Care Advice For Your Brazilian Blow Dry from Top Manchester Salon
The Alfaparf Smoothing Hair Treatment experts at Fretwell Bennett hair salon Manchester advise you do not shampoo your hair for at least 3 days after your service and that you should avoid any moisture to the hair.
Our experienced team highly recommend you have an in-depth hair consultation prior to your Alfaparf Smoothing Hair Treatment so we can assess your hair.
We will look at the length and type of your hair as well as asking about any previous chemical services you may have had. We will also discuss the result you can expect from your smoothing hair service, depending on the amount of frizz or curl that is present in your hair.
Our experienced and professional hairdressing stylists at our Manchester hair salon understand that having an Alfaparf Smoothing Hair Treatment may seem daunting so take a look at our most frequently asked questions below:
What Makes Alfaparf Smoothing Hair Treatment Different?
Unlike most Brazilian blow dry services, the Alfaparf Smoothing Hair Treatment does not break the bonds within your hair as it is not a permanent hair relaxer. It will infuse the hair with keratin eliminating up an impressive 95% off frizz from your hair!
How Long Does an Alfaparf Smoothing Hair Treatment Take?
This will depend on the length, type and texture of your hair and can be discussed during your consultation with your specialist Alfaparf Smoothing Hair expert in our Manchester hair salon.
What Do I Do If My Newly Smoothed Alfaparf Smoothing Hair Treatment Gets Wet?
Our team of specialist hair smoothing experts at Fretwell Bennett Manchester advise you dry your hair immediately and then run the straightening irons over your hair on a low heat.
Can I go Swimming After a Brazilian Blow Dry?
Yes – Our Alfaparf Hair Smoothing experts at our hair salon in the city centre of Manchester recommend that you rinse your hair with fresh water and apply a leave in conditioner prior to your swim.
Who Are The Brazilian Blow Dry Experts in Manchester City Centre?
So, if smoother, silkier hair is on your wish list and you want to say 'bye bye' to unruly fly away hair then call the Alfaparf Hair Smoothing experts at Fretwell Bennett hair salon in Manchester city centre.
Or for a complimentary hair cut or Aveda hair colouring consultation pop in to the salon and chat to our friendly and professional team who will be happy to help you.
Remember to take a look at our salon offers page which we update regularly with fantastic discounted hair services in Manchester city centre.
3 reviews with an average rating of 5.0
Alyssa J Moore

Kayley Hurst

Julia Periac